06 Sep

Are you ready to LOVE LARGE?

Every year, we create an opportunity for you to partner with us in raising much needed funds for the projects we've initiated in partnership with Mama Zipporah and Huruma Children's Home. To date, this has mainly looked like our Hampers of Hope initiative that has seen over 2,000 local Kenyan families in need receive a hamper of food and essential home items.

This year, we are doing things differently.

There are so many needs within Huruma, that we decided to choose TWO of these needs that we are passionate about and do everything we can to support as many people in the Huruma community and surrounding areas as possible.

Introducing the 2018 'LOVE LARGE Campaign'.

Our Awareness Team will be travelling to Huruma in October to take part in two projects that we hope will bless many families across Huruma and Ngong. These projects are our annual 'Hampers of
Hope' and the newly created 'Project H2O', where we supply and install water filtration systems to Kibera, Africa's largest slum. This year, we are aiming to raise as much as possible and distribute the funds between our two projects in the hopes that many, many lives will be touched by your generosity.

HAMPERS OF HOPE
Hampers of Hope is a global initiative, providing baskets filled with non-perishable food items to individuals and families living in desperate need.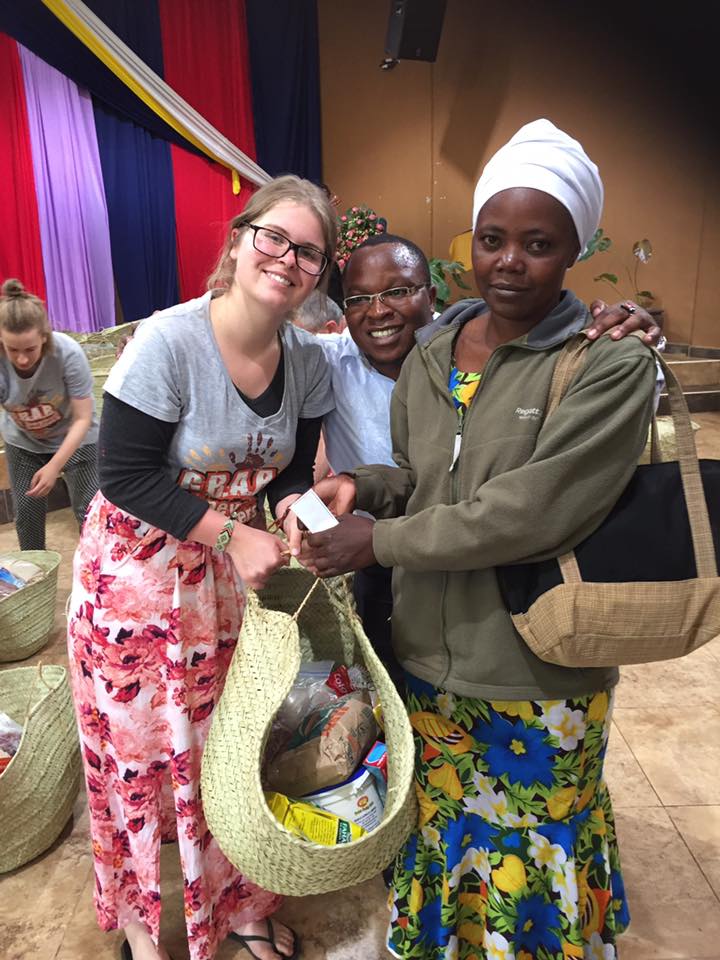 The Hampers of Hope initiative started when we recognised a need to support
single mothers and families, some who were sick and dying of AIDS, with some staple food items. This initiative was pioneered in Kenya and has now grown and provides into communities in Uganda and Thailand.
AU $50 provides a hamper full of essential food items, as well as some soap, toothpaste and a couple of treats. Each basket feeds a small family for approximately one month. We were told by
one woman living in the slums of Ngong, Kenya that this basket meant that her children wouldn't need to go scavenging for food in the local tip. Each basket, and all of the food and products are sourced, are from local markets, warehouses, and businesses, which therefore supports the local economy.
PROJECT H2O
844 million people don't have clean water. (WHO/UNICEF Joint Monitoring Program (JMP) Report 2017)
31% of schools don't have clean water. (UNICEF, Advancing WASH in Schools Monitoring, 2015)
Every minute a newborn dies from infection caused by lack of safe water and an unclean environment. (WHO, 2015)
If everyone, everywhere had clean water, the number of deaths caused by diarrhoea would be cut by a third. (Tropical Medicine and International Health, 2014)
We need your help to bring safe and clean water to people in developing communities that, without your support, risk developing serious diseases that may result in death.
We believe that every man, woman and child deserve the access to safe, clean drinking water.
AU $50 will purchase a water filter and large storage container that will provide clean water for a community of a 100 people for over a year.
Every donation, no matter if it is $2 or $200, will have an impact in providing hope and practical support to families in need.
Will you partner with us as we seek to LOVE LARGE?